Listen for the sounder to win tickets to see Bret Michaels and Warrant on Friday September 3rd at The South Dakota State Fair!
Bret first rose to fame as the front man of Poison, helping to define the rock-n-roll scene on the Sunset Strip. One of rock's most iconic and enduring bands, Poison's massive success includes selling over 50 million records worldwide and numerous hit singles. Equally as successful as a solo artist, Bret Michaels' career has charted its own course with multiple solo albums. His album, Custom Built, topped the charts, reaching #1 on Billboard's Hard Rock list. Jammin' With Friends, featured a myriad of legendary artists including Joe Perry (Aerosmith), Loretta Lynn, Jimmy Buffett, Ace Frehley (Kiss), Michael Anthony (Van Halen) and members of Lynyrd Skynyrd, to name a few.
Michaels' latest single and video, "Unbroken"—was co-written and recorded with his youngest daughter, Jorja Bleu.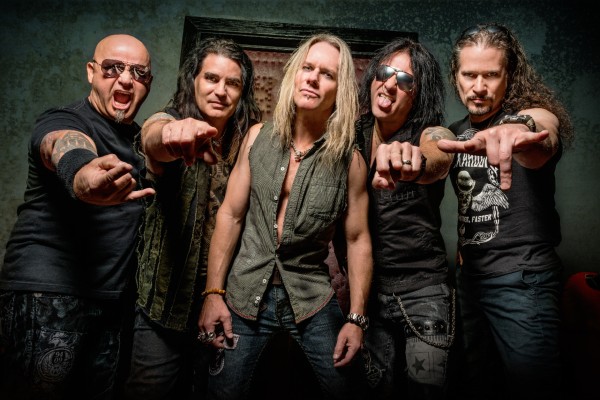 WARRANT will open for Bret Michaels. WARRANT is an American rock band through and through. Hitting it big in 1989 with their debut album Dirty Rotten Filthy Stinking Rich, this album produced the chart topper "Down Boys" and the massive hit "Heaven" which reached #1 in Rolling Stone and #2 on the Billboard Hot 100 for two weeks in a row. Their sophomore album Cherry Pie was released in September 1990 and the spawned the classic hit "Cherry Pie." Taking on a life of its own, Cherry Pie has been featured in countless movies, TV shows, commercials and the video game Guitar Hero II.
WARRANT has been headlining festivals, casinos and fairs all over the country in support of their latest album Louder Harder Faster and the 30 year anniversary of Cherry Pie. These rockers can't wait to play not only ALL the hits fans know & love, but also new tunes like "Louder Harder Faster" & "I Think I Will Just Stay Here & Drink."